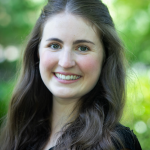 Kylie Anglin
Assistant Professor - Research Methods, Measurement, and Evaluation program
Dr. Kylie Anglin teaches graduate courses in research methods and statistics. Her research develops methods for efficiently monitoring program implementation in impact evaluations using natural language processing techniques, as well as methods for improving the causal validity and replicability of impact estimates. Her work has appeared in journals such as the Journal of Research on Educational Effectiveness, Prevention Science, AERA Open, and Evaluation Review. She received her Ph.D. from the University of Virginia where she participated in the Institute for Education Sciences (IES) Pre-doctoral Training Program and received an NAEd/Spencer dissertation fellowship.
Email: kylie.anglin@uconn.edu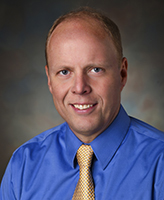 Eric Loken
Associate Professor - Research Methods, Measurement, and Evaluation program

Dr. Eric Loken is an associate professor in the Neag School's RMME program. His interests focus on latent variable models, Bayesian inference, and methods for reproducible science.
Email: eric.loken@uconn.edu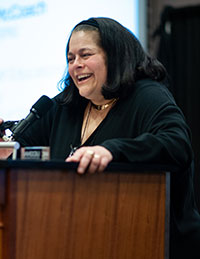 D. Betsy McCoach
Professor - Research Methods, Measurement, and Evaluation program
Dr. Betsy McCoach is a professor in the Neag School's RMME program. She has extensive experience in structural equation modeling, longitudinal data analysis, hierarchical linear modeling, instrument design, and factor analysis. In addition, she is the current Director of the Data Analysis Training Institute of Connecticut (DATIC), where she teaches summer workshops in longitudinal modeling, structural equation modeling, multilevel modeling, and she is the founder and conference chair of the Modern Modeling Methods conference, held at UConn every May.
Email: betsy.mccoach@uconn.edu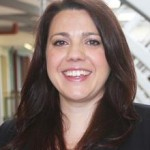 Bianca Montrosse-Moorhead
Associate Professor - Research Methods, Measurement, and Evaluation program
Dr. Bianca Montrosse-Moorhead is an associate professor in the Neag School's RMME program and is the program coordinator for UConn's Graduate Certificate in Program Evaluation. As an evaluation researcher, educator, and practitioner, Montrosse-Moorhead specializes in evaluation theory, methodology, practice, and capacity building.
Email: bianca@uconn.edu
Christopher Rhoads
Associate Professor - Research Methods, Measurement and Evaluation
Dr. Christopher Rhoads is associate professor and program coordinator for the Neag School's Research Methods, Measurement, and Evaluation (RMME) program. The program, which includes master's and doctoral degrees, is housed in the Department of Educational Psychology. His research interests focus on methods for improving causal inference in educational research, particularly in the areas of experimental design and the analysis of multi-level data structures.
Email: christopher.rhoads@uconn.edu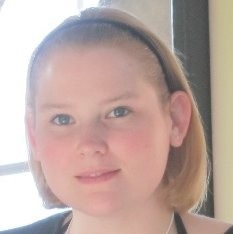 Sarah D. Newton
Associate Director - Research Methods, Measurement, and Evaluation program
Dr. Sarah D. Newton is the Associate Director of Online Programs in Research Methods, Measurement, & Evaluation (RMME), as well as a Postdoctoral Research Associate in the University of Connecticut's Department of Educational Psychology. She provides research design, measurement, data collection/management, statistical analysis/modeling, cost analysis, and methodological support for multiple grant-funded research projects at UConn. She also teaches various courses in research methodology and quantitative methods/analysis. She earned her PhD and MA in Educational Psychology (with an RMME concentration) at the University of Connecticut. In addition, she holds an MS in Criminal Justice and a BA in Criminology, with completed course requirements in Psychology, from Central Connecticut State University. Her methodological research interests focus on model/data fit and model adequacy as complementary tools for multilevel model evaluation and selection; information criteria performance in multilevel modeling contexts; latent variable modeling; affective instrument design; reliability/validity theory; and economic evaluation (e.g., cost analysis).
Email: sarah.newton@uconn.edu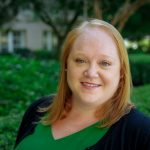 Krista Collins
Adjunct Faculty - Research Methods, Measurement, and Evaluation program
Dr. Krista Collins is Director of Research and Evaluation of the David P. Weikart Center for Youth Program Quality leading an applied research and evaluation team to implement a range of collaborative projects that support youth development organizations leverage continuous improvement approaches to strengthen practices and programs. Prior to this role, she spent four years at Boys & Girls Clubs of America managing measurement and evaluation projects to inform youth development, program quality and professional development priorities. In her early career, she worked as an external evaluation consultant, partnering with school districts and non-profit organizations to secure and evaluate federally funded programs (e.g. Race to the Top, Investing in Innovation) that promote outcomes for underserved youth and their communities. Dr. Collins is an active contributing member of multiple evaluation and youth development professional networks, serving in various leadership roles and on committees for the American Evaluation Association, the California Afterschool Network and the Positive Youth Development Researchers Group to drive partnership and alignment across the youth sector. She holds a doctorate and master's degree from Claremont Graduate University in Applied Developmental Psychology, as well as a bachelor's and master's degree from Vanderbilt University in Child Studies.
Email: krista.collins@uconn.edu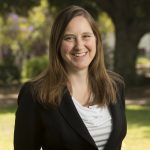 Leslie Fierro
Adjunct Faculty - Research Methods, Measurement, and Evaluation program
Dr. Leslie Fierro's scholarship focuses on identifying ways to improve the collective capacity of disciplines and organizations to commission, design, and implement high-quality evaluations. Her research on evaluation has covered topics such as evaluation capacity building, evaluation policy, evaluative thinking, and evaluation education. Dr. Fierro also has extensive experience practicing evaluation in a variety of settings. She is currently a Senior Evaluation Specialist at the International Development Research Center where she works with colleagues to commission evaluations, translate the findings from evaluations into practice, and build organizational evaluation capacity. She also owns Fierro Consulting, Inc., through which she delivers evaluation services to U.S.-based entities that focus on public health and health equity. She has previously served as an Assistant Clinical Professor of Evaluation at Claremont Graduate University, a Manager at Deloitte Consulting, LLP, and an epidemiologist and evaluator with the U.S. Centers for Disease Control and Prevention. Dr. Fierro is currently the Co Editor-In-Chief for one of two flagship journals of the American Evaluation Association (AEA) – New Directions for Evaluation—and is the Co-Chair of AEA's Evaluation Policy Topical Interest Group.
Email: leslie.fierro@uconn.edu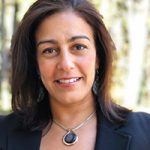 Sharon Loza
Adjunct Faculty - Research Methods, Measurement, and Evaluation program
Dr. Sharon Loza has worked on multiple state, national, and global education initiatives focused on improving child outcomes, with a focus on children at risk for and with various disabilities. She has led federal, state and privately funded research and evaluation agendas for various programs aimed at improving student achievement. Dr. Loza has held such roles as a statewide Data Manager working with various federal indicators and Research Investigator on a statewide educational needs assessment in North Carolina. In addition, she has served as a Training and Technical Assistance provider to enhance the knowledge, skill and capacity of teachers and administrators to increase their capacity in applying principles of implementation science, social emotional learning, and practice-based coaching to improve student and teacher outcomes. Dr. Loza currently serves as the Branch Head and Part C Director for the North Carolina Early Intervention Program, a Fellow with the National Center for Pyramid Model Innovations, and Centers for Disease Control and Prevention Act Early Ambassador. She brings a wide range of experiences in the practical application of evaluation and research methods to support efforts related to continuous quality improvement, understanding the impact of programs and policy on children's educational attainment and success. She received her Ph.D. in Educational Leadership, Policy and Human Development with an emphasis in Educational Research and Policy Analysis from North Carolina State University and served as a doctoral fellow at the University of North Carolina at Chapel Hill.
Email: sharon.loza@uconn.edu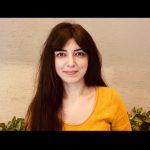 Ummugul Bezirhan
Adjunct Faculty - Research Methods, Measurement, and Evaluation program
Dr. Ummugul Bezirhan is a Senior Research Specialist at TIMMS and PIRLS International Study Center in Boston College. Her research mainly focuses on extending and implementing latent response models utilizing process data, as well as developing novel procedures to improve methodologies used in large scale assessments. She holds an MS and a PhD in Measurement, Evaluation and Applied Statistics from Columbia University. She previously gained professional experience as a researcher at the National Board of Medical Examiners (NBME) and the American Institutes of Research (AIR) and also as a data scientist at NBCUniversal.
Email: ummugul.bezirhan@uconn.edu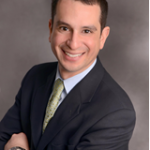 Ismael E. Carreras
Adjunct Faculty - Research Methods, Measurement, and Evaluation program
Dr. Ismael Carreras is the Chief Data Strategist and Director at the University of Massachusetts Office of the President. He has over two decades of applied research and statistical analysis for educational and industry clients, with particular interests in data visualization and communication. Dr. Carreras has taught graduate level coursework at Boston College and Northern Illinois University in areas such as Introductory Statistics, Intermediate Statistics, Design of Experiments and Attitude and Opinion Measurement. He holds an M.Ed. and Ph.D. in Educational Research, Measurement and Evaluation from the Lynch School of Education at Boston College, and a B.A. in Psychology from Bates College.
Email: ismael.carreras@uconn.edu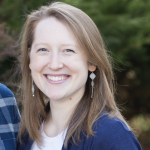 Avery Newton
Adjunct Faculty - Research Methods, Measurement, and Evaluation program
Dr. Avery Newton is a Strategic Data Fellow affiliated with Providence Public Schools and Harvard's Center for Education Policy Research. In this role, she collaborates to improve data governance, research partnerships, and analytic capacity within the district. Her expertise lies in education research and evaluation, strategic data leadership, and career exploration in K-12 settings. Having worked with over 60 different districts, educational programs, and institutions over the last 10 years, she has a proven track record of rigorous and community-centered impact research. Her work has been published in three books, appears in various education policy / research journals, and has been funded by local and institutional grants as well as the National Institutes of Health [NIH]. Outside of work, she is an active community volunteer, as well as a drummer, hiker, and mother to a fabulous toddler. Dr. Newton holds a B.A. in Education Policy, Sociology, and Theory (a self-designed major) from the College of William and Mary and a Ph.D. in Measurement, Evaluation, Statistics, & Assessment [MESA] from Boston College.
Email: avery.newton@uconn.edu