100% Online, 30-Credit Master's Degree in Research Methods, Measurement, and Evaluation (RMME)
Focus on Program Evaluation, Psychometrics, & Research Methods
Earning a degree in Research Methods and Measurement prepares students to formulate concrete research and evaluation questions, select appropriate research designs and methods to investigate these questions, construct research and evaluation tools to collect high-quality data, use statistics to analyze gathered data, and interpret analyses to inform decision making and policy.
The University of Connecticut's (UConn) Master's (MA) in Research Methods Measurement and Evaluation within the Neag School of Education's Educational Psychology Department is a 100% online 30 credit-hour program consisting of 6 core courses paired with 4 electives. Placing extensive focus on research methods, techniques, practices, quantitative data analysis, educational measurement, and program or policy evaluation throughout the curriculum, the master's program is designed to create versatile practitioners, capable of engaging in multiple fields.
Both intellectually stimulating and rigorous, this 100% online, research-based degree promotes the uses of Research Methods, Measurement, and Evaluation (RMME) through a blend of theoretical knowledge and practical application of new skills designed to facilitate program evaluation. You will be prepared to succeed in the measurement, data analysis, and evaluation practices used daily in schools, industry, military, state, federal, corporate and other formal or informal educational settings.
RMME faculty at the University of Connecticut's Neag School of Education are committed to providing:
Well-organized, interactive online course curricula with clear expectations

Exposure to a diverse array of theories and practices within the evaluation fields

Student-faculty interaction that encourages your professional development

Support in building a network of classmates & peers with whom you will continue to connect into the future

The Research Methods, Measurement & Evaluation online master's degree program is designed for educators and various practitioners ranging from corporate training & learning designers through sales force management seeking program evaluation expertise. Further, it is an ideal option for recent college graduates currently in or entering the workforce, who want want to increase their professional marketability and/or move into the research side of education.
Online coursework focuses on current and emerging topics, including:
Classical and modern measurement theory and applications

Instrument development

Quantitative research methods

Program evaluation

Educational statistics

Educational assessment

Return on Investment (ROI) Assessment
Credits earned in UConn's online RMME master's may be transferable to UConn's Program Evaluation Online Graduate Certificate. 
Application Deadline:
March 24, 2023
Applications are accepted on a rolling basis.
The RMME Admissions Committee reviews all completed submissions after the application deadline.
Please submit your application materials no later than:
March 24: Summer Term
June 16: Fall Term
November 3: Spring Term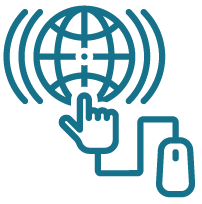 Why RMME Online at UConn?
All of our courses are designed and taught by the same UConn faculty that teach students in on-campus programs. Because UConn is an R1 Research University (the highest designation of research activity) you can rest assured that all of our academic programs feature the most relevant and latest research-informed content. Our faculty have national and international reputations and are recognized subject matter experts.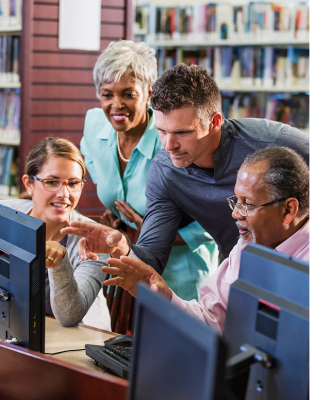 Learn from renowned faculty, whose work is some of the most relevant and highly esteemed in the field.

Access full-time RMME faculty members throughout your studies--including your own personal academic advisor.

Enjoy the flexibility of online learning, and attend class from anywhere in the world.

Study with top students and researchers from across disciplines.

Engage in thoughtfully constructed, online courses designed by faculty with years of experience.

Develop your RMME skills through proven practices that facilitate high-quality work and accurate assessment.